Purpose
Our internship program is driven by a single focus: to find our future leaders. We encourage interns to push boundaries because we want to see how far you might take us some day. We give you phenomenal managers, mentors and buddies to help you accomplish more than you would have thought possible. And we team you up with other interns because every great thing that comes out of Mattel is done as a team.
Who We're Looking For
We're not looking for people who are in it for an impressive line item on their resume. We're looking for the brightest, most innovative students who want to start their Mattel career now and grow their professional prowess. We're looking for people who are ready to help us create the future Mattel.
For more information, please contact internships@mattel.com
Perks
We've got 'em. And it's more than just the casual dress code.
Our location:

We're right in the middle of all the awesomeness: beaches, amazing food, music, sports, touristy stuff, the cultural hub for art, music, film and MORE

Global experience:

We have offices in 40 countries - that's a whole lotta cultural business savvy for you to pick up

Toys:

In addition to the discount in our on-site Toy Store, you might get to play with toys as part of your job!

On-site conveniences:

Fitness center, cafeteria, dry cleaning and car wash

Community:

Play some volleyball or basketball over lunch or join an Employee Resource Group

Philanthropy:

Give back through local philanthropic events

Summer events:

Have some fun in the sun at our employee picnic and other summer events

Celebrity run-ins:

You might have them (we DO have a Films division, after all)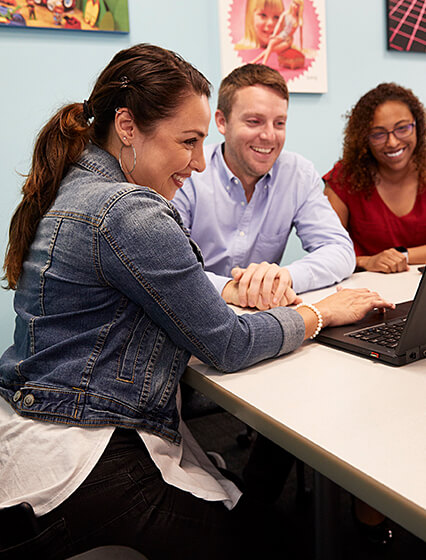 We do just about everything at Mattel. And we need amazing interns to bring fresh perspective to all of it.
Finance
Marketing
Supply Chain
Design
Engineering
HR
IT
Sales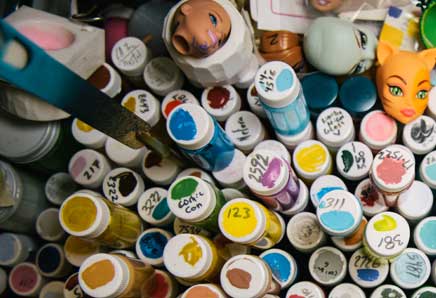 You'll be teaming up with a cross-functional group of interns to work on a special project assigned by a Mattel committee. (It's kind of a big deal.) You'll have a chance to:
Tackle a key area of interest for Mattel from a fresh new angle
Get exposure to all areas of the business
Process feedback on deliverables along the way
Deliver a stellar final presentation to our execs (and blow some socks off)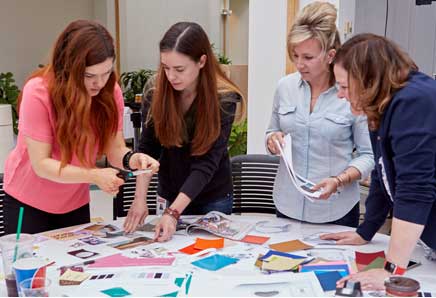 Meet & Eats, Lunch & Learns, whatever you want to call them…we just call them awesome.
Get aquainted with our most dynamic and influential leaders at Mattel
Hear their personal journeys (including all the bumps along the way)
Soak up all the career (and life) advice you can handle in an hour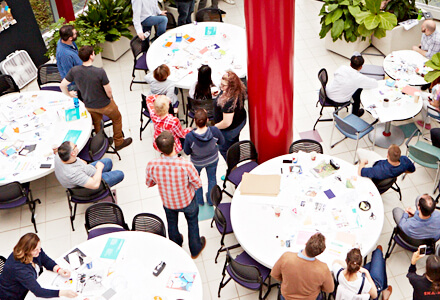 Pack your lunchbox! We're taking you on some old-fashioned field trips for a little hands-on learning. So retro, right?
San Bernardino Distribution Center: Tour our largest distribution center and participate in a Q&A with the SBDC team
American Girl Store at The Grove: The most informational and insipirational tea party you'll ever attend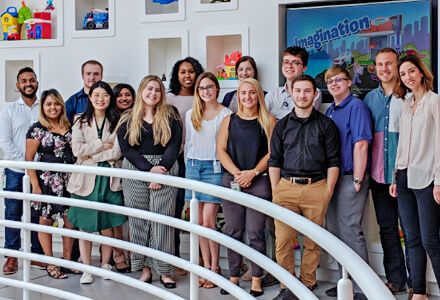 You didn't think we'd let you do this alone, did you?
Mentors: Your sounding board as you navigate your projects and our organization, connecting you to the right people and making sure you're getting the most out of your time with us
Buddies: Showing you the Mattel ropes and answering any super important, burning questions - like whether you can wear flip-flops (hint: not your best idea)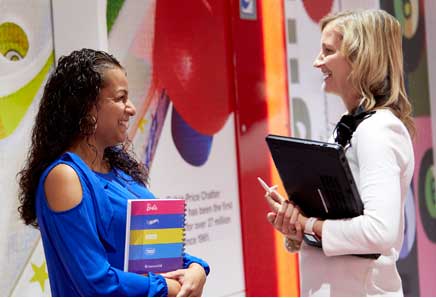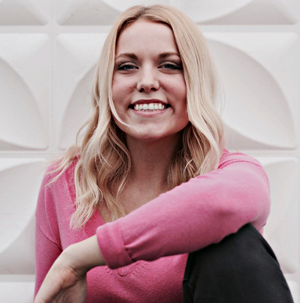 My favorite part of the internship has been meeting all the incredible talent. I am encouraged to ask questions – and if I do not know something, there is always someone eager to help. Emmorie