We're playing all around the world. Each office has its own vibe, but they have one thing in common: they're all full of unstoppable, highly creative, diverse people working to create the future.
Select a region to search jobs by location
Locations
We're headquartered in El Segundo, California: a town a few miles from Los Angeles that's kept its casual, beachy vibe, despite being home to several other major global employers and a stone's throw to the entertainment capital of the west coast.
An inspirational design center, photography and film studio, corporate tower and two warehouses
On-site fitness center, childcare, dry cleaning, car wash & more
Fun, collaborative spaces to connect – like our indoor Hot Wheels track, the Barbie Foosball table, or the VW van and treehouse "meeting rooms"
LA's world-famous museums, sports and amusement parks close by
Oh - did we mention THE BEACH is close enough to catch some waves before you hit the office?
Explore this campus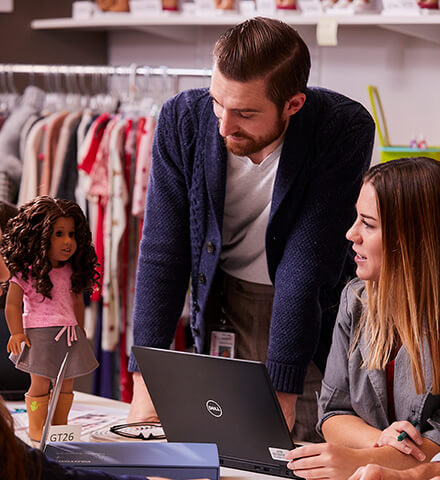 American Girl Headquarters
With making a positive difference in girls' lives at the heart of what we do, it's no surprise American Girl is located in Middleton, Wisconsin: a city known for its excellent schools, and consistently ranked as one of the best places to live, work, play, and raise a family.
American Girl Retail
Our retail locations are found in some of the hottest shopping and vacation destinations in the U.S. With beautiful shopping spaces, one-of-a-kind experiences, restaurants, and special events, a visit to our stores is an unforgettable experience for girls everywhere.
Explore this campus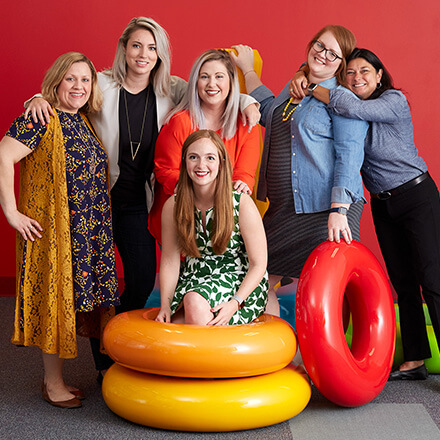 Fisher-Price has deep roots in East Aurora, New York: a small, historic village 20 minutes southeast of Buffalo. It's a close-knit community with lovely old homes, gently rolling hills, good schools, and neighbors who agree that heavy snow is a great excuse to get together and shovel.
Team Center approach featuring an open environment fostering creativity and dialogue
On-site childcare and fitness center
Toy testing labs and photo studio
Fisher-Price Heritage Center
Inspirational workspaces to ideate
Fun activities & philanthropic events
Explore this campus
Located in the beautiful city of Montreal, MEGA houses a Creative Design Center and North America's Biggest Toy Factory. At MEGA, you can build your career with co-workers who make you feel like family, in an environment that's all about balance, challenging yourself, and learning and working as one team.
On-site cafeteria and toy store
Relaxation rooms and coffee lounge
Yoga, volleyball and other activities as part of our Wellness Program
Social events and holiday celebrations
Philanthropy opportunities
Free parking, electric vehicle charging stations, and public transportation right to our door
Explore this campus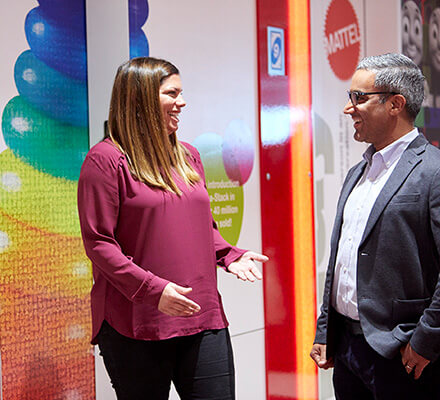 We play in more than 40 countries across the globe. Our international teams help us leverage our global reach into local markets in the smartest, most effective ways. They're a driving force in ensuring our products have global relevance, and that every child has a chance to learn and develop through play.