Where the magic of wonder begins.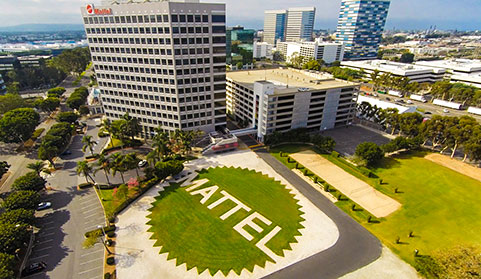 Mattel Headquarters
Mattel's headquarters are in El Segundo, California - just a few miles down the road from where it all started in a series of garage workshops. Though we haven't lost our garage mindset, we've certainly traded up on our digs. We're now proud to offer our employees inspirational workspaces, opportunities to play and give back, and amazing on-site conveniences.
View Jobs in El Segundo
Collaborative Spaces
Did you ever think you'd have an important meeting in a treehouse, or a vintage VW van? We're firm believers that our surroundings inspire us. That's why we design spaces with collaboration and innovation in mind.
Toys & Imagination
The toys are EVERYWHERE here, and our employees use them every day:
Imagination Center: We invite kids to come in and play with our toys so we can learn directly from the REAL experts
Toy Store: Use your employee discount at our on-site Toy Store to grab our hottest products at a fraction of the retail price
Fun and Community
When you're a children's entertainment company, you have to take fun seriously, and we provide plenty of opportunities:
Summer picnic and "wonder series"
Cultural celebrations with our Employee Resource Groups
Fully immersive Take Your Kids to Work Day
Family-friendly events like Halloween Happenings
Sports leagues like volleyball, basketball, softball, and of course, Hot Wheels cycling!
Clubs like Toastmasters and the Mattel Employee Association
Fitness Center
Staying fit is central to the California way of life, and to our commitment to helping our employees create a healthy lifestyle. Our on-site Fitness Center offers:
State-of-the-art equipment
Free personal training sessions
Group classes like yoga and Zumba
Weight loss competitions
Health fairs and free flu shots
A super-subsidized rate that can be paid through a payroll deduction
Available to you AND your spouse/dependents!
Day Care
Our Child Development Center allows you to do your thing while your little guys and girls are growing, learning, and laughing as part of our tiny Mattel community:
Managed by Bright Horizons, the leader in work-site childcare
Teachers with degrees in child development, early childhood education, human development and/or psychology
Six weeks through preschool + summer camp for school-aged kids
Emergency and drop-in care available
Available for kids AND grandkids!
Guest speakers on parenting topics
Have lunch with your kids and pop in for hellos and hugs whenever they (or you) need them
Other On-site Conveniences
In addition to the Fitness Center and Child Care Center, we've other great on-site conveniences to help you flex your time:
Two cafeterias serving up healthy, delicious meals with end-of-the-day takehome options for dinner
Dry cleaning offering same-day service
Car wash
Mattel Federal Credit Union with ATM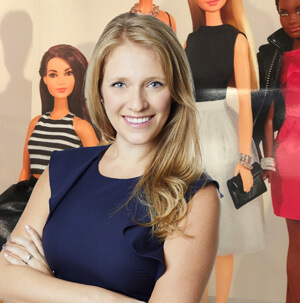 It is incredible to work in a fast-paced industry that has such remarkable impact on children worldwide. I am proud to be a part of an iconic brand like Barbie, encouraging girls everywhere with the message that 'You Can Be Anything'. Krista