Some of the most valuable IP on earth.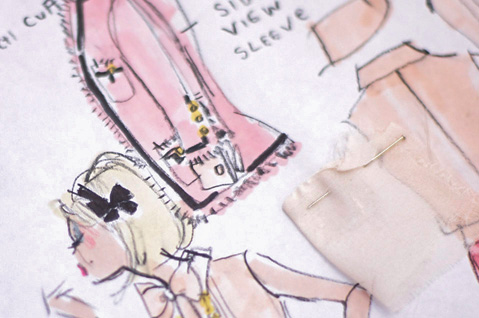 From Ideas to Icons
Each of our powerhouse brands started with someone from Mattel saying "What if" or "Why not".
Barbie: A 3-D fashion doll - why not?
Hot Wheels: What if we made a car where the wheels actually move?
We continued to push the boundaries of innovation until we had an entire empire of the world's most iconic toys. And we're not done, because we know that our next big idea can come from anyone here at Mattel. Maybe even you.
Barbie
Since 1959, Barbie has been inspiring girls to be anything. With more than 200 careers – from princess to president, astronaut to zoologist – there isn't a glass ceiling Barbie hasn't broken.
Hot Wheels
Hot Wheels ignites and nurtures the challenger spirit that lives within every kid to help them reach their true potential through competition, experimentation and creativity. Exhilarating vehicle play allows them to develop the skills and confidence they need to take on the world.
Fisher-Price
At Fisher-Price, we create toys, baby gear and solutions that help give parents the confidence to enjoy the moments and get their kids off to the best possible start in life.
Explore This Campus
American Girl
At American Girl, we believe character is everything. For over 30 years, we've been a trusted partner in helping build girls of strong character. Together with parents, we're inspiring a new generation who will write their own history and create a world we all want to live in.
Explore This Campus
MEGA
MEGA empowers builders of all ages and stages to unlock their creative potential, with construction toys that deliver quality play experiences, authentic details and accessible value.
Explore This Campus
Thomas & Friends
Thomas & Friends introduces kids to the bigger world around them through the wonder and awe of trains, and provides a trusted friend for adventure and discovery. Our number 1 blue engine has been sparking imagination and curiosity for over 70 years through storytelling across books, movies, toys, apps, live events, and more.
Polly Pocket
Polly Pocket proves that big dreams can come in small packages, and even the littlest person can make the biggest difference.
Masters of the Universe
Masters of the Universe celebrates that each of us has something that makes us special – being funny, or fast, or smart (or even smelly, nerdy or goofy). What makes you unique can make you powerful!
Uno
UNO® brings families and friends together through fast-paced play that calls for quick decisions. The world's most popular card game reminds us that when you've got something great, you should always shout about it!
View All Brands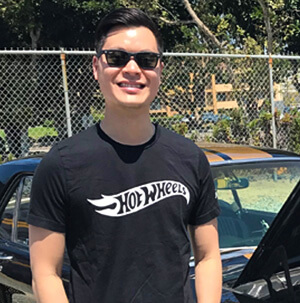 Having a part in shaping an iconic brand like Hot Wheels and working at the best toy company in the world, Mattel, is a really special privilege. Plus, working in the toy industry is a lot of fun! Everyone can remember their favorite toy growing up, and it's awesome to think that the toys we make could be a part of someone's favorite childhood memories in the future. Ted